About Strength and Power Massage
Massage Gift Cards Now Available Online!
Welcome To Strength And Power Massage Of Concord New Hampshire
MELISSA DINGMAN, LMT, CMFT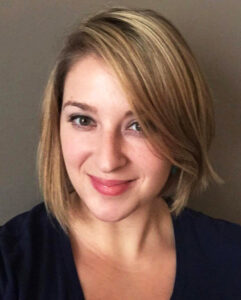 Melissa Dingman is the Owner and Founder of Strength and Power Massage and has been a Massage Therapist since 2010. Her passion for therapeutic and medical massage led her to launch her own business in 2016. Every person is unique in their habits, routine, and life which dictates what happens within the body. Frustrated by companies that demanded more money for each type of massage, she decided that the clients would pick the length of session, but each visit would be specific and focused, with a combination of techniques for the best treatment. We are dedicated to the client and to muscular therapy that will create long lasting changes over time.
Certifications:
Bachelor of Liberal Arts in French, Gordon College 2009
Licensed Massage Therapist, Seacoast Career School 2010
Oncology Massage, 2012
Active Mysofascial Mobilizations, Muscular Wellness Institute 96 Hours 2016
Personal Trainer (World Instructor Training Schools) 2017
Orthopedic Assessments, MWI 2017
Neuromuscular Therapy MWI 2019
*For a Bio of our staff please visit www.massagebook.com/biz/strengthandpowermassage
Being part of a military family, community is very important to Melissa. You'll find her volunteering her time and donations to:
American Cancer Society
Restoration Foursquare Church: Love God, Love people, Serve the City.
Concord Coalition to End Homelessness
Various local business fundraisers
Hear What Others Have To Say!!
Melissa saved my neck. From working in front of a computer 5 days a week for years my neck pain was intolerable most days. Mobility was starting to suffer too, and I simply wasn't ready to throw in the towel! I started to see Melissa and after the first visit I could tell there was hope for my neck, and a pain-free work day. It's taken some time to unravel all the tension built up over the years, but the techniques Melissa uses are working to solve the underlying issues and I'm regaining freedom of movement and strength. Thank you Melissa!
Melissa Dingman is an excellent and extremely knowledgeable massage therapist. Thanks to Melissa's expertise, my back pain, which I had for years, is gone.